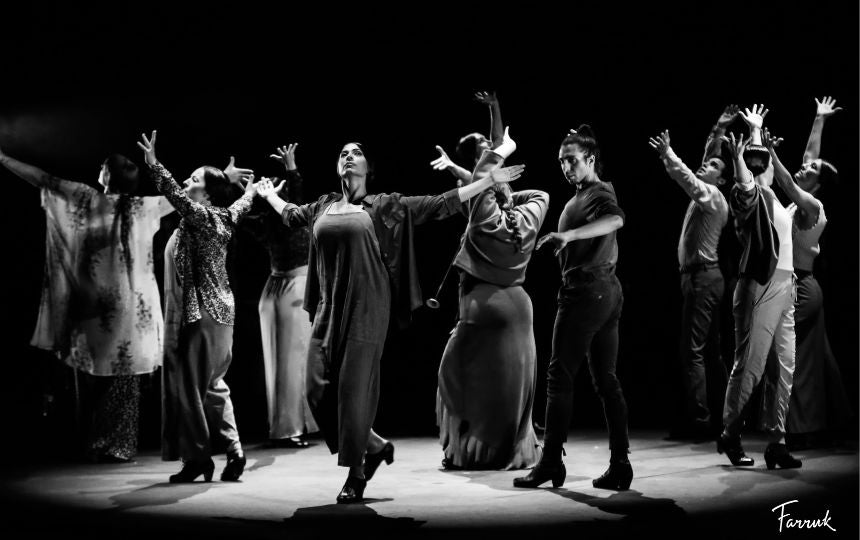 Festival Flamenco Alburquerque 36 presents Yjastros: The American Flamenco Repertory Company
Festival Flamenco Alburquerque 36 presents Yjastros: The American Flamenco Repertory Company
June
14
, 2023
Festival Flamenco Alburquerque 36 presents Yjastros: The American Flamenco Repertory Company
Venue

Experimental Theatre

Date

June

14

, 2023

Event Starts

6:00 PM

Ticket Prices

$59.50

Availability

On Sale Now
Event Details
Festival Flamenco Alburquerque 36 presents Yjastros: The American Flamenco Repertory Company in Xicano Power. This incredible work made its debut this year at the Festival de Jerez, and now Yjastros will present Xicano Power to U.S. audiences. Xicano Power presents a diverse collection of flamenco works that exist within the Yjastros archive. The performance features Galván's titular work alongside choreographies by Mercedes Amaya "La Winy," Pedro Córdoba, Nino de los Reyes, Estévez/Paños, Marco Flores, and Artistic Director Joaquín Encinias himself. The joining of these disparate works allows audiences to experience the unique artistic voice of each choreographer through each individual performer. The choreographies presented in Xicano Power showcase flamenco's incredible expressive range: explosive, elegant, raw, delightful, complex, beautiful; each piece as unique as its creator. Xicano Power immerses audiences in the energy and artistic truth that this New Mexican company brings.
Festival Flamenco Alburquerque is a production of the National Institute of Flamenco in partnership with the University of New Mexico and the National Hispanic Cultural Center.
*Ticket prices are subject to change until added to the cart.