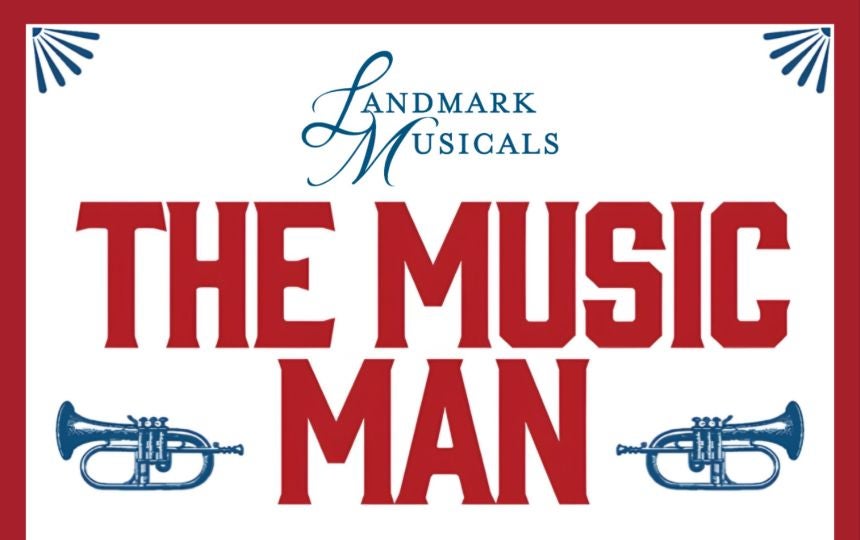 Landmark Musicals
Music Man
Landmark Musicals
Music Man
November
25
-
December
10
, 2023
Landmark Musicals
Music Man
Venue

Rodey Theatre

Date

November

25

-

December

10

, 2023

Ticket Prices

$25.50 +

Availability

On Sale Now
Fri /
December
8
, 2023
/ 7:00PM
Sat /
December
9
, 2023
/ 7:00PM
Best availability
Sun /
December
10
, 2023
/ 2:00PM
Event Details
The Music Man is Meredith Wilson's musical tale of a smooth talking, charming con man, who, posing as a boy's band salesman and organizer, sells instruments and instruction booklets to the residents of River City, Iowa circa 1912. Using a smoke screen of excitement and anticipation, he transforms the citizens of River City and it's beautiful, but wary, librarian and piano teacher. The 1957 musical is a tribute to the people who shaped the American Midwest in the early years of the 20thcentury. The Music Man is a cornucopia of some of Broadway's most famous songs including Seventy-Six Trombones, Till There Was You, and The Wells Fargo Wagon.
Relaxed Performance Information
The Sunday 12/3 matinee will be a Relaxed Performance. A Relaxed Performance is intended to be sensitive to and accepting of any audience member who may benefit from a more relaxed environment and additionally to patrons who require an ALS interpreter. These performances are open to all patrons; however, they are intentionally modified to accommodate patrons with sensory and vestibular sensitivities, anxiety, dementia, autism spectrum disorders, learning differences, or challenges attending the theater and provide an opportunity for the deaf and hard of hearing community. The performances might also feel more welcoming for families with children, who may need the ability to get up and move around, or take a break in the lobby. Please note: while the environment is more welcoming to those with caregiver needs, please check the show content to determine what is best for your family. Small modifications will be made to the performance, which may include reducing the volume of loud noises and effects, keeping the house lights partially on and having a relaxed attitude toward sound and movement in the audience. We encourage all patrons to attend with the understanding that there may be more movement and distractions due to others' needs.